[ad_1]
With a unanimous decision from Central Coast Council, the Palm Grove French bulldog puppy farm has been ordered to close!
This breeding facility has been operating without approval since 2019, flouting the council's rules in a way that set a dangerous precedent for future development applications in the area. When the company finally applied for approval, PETA was there to submit a formal objection to the development application. We also joined Animal Liberation and concerned community members outside council chambers to ensure that our voice was heard.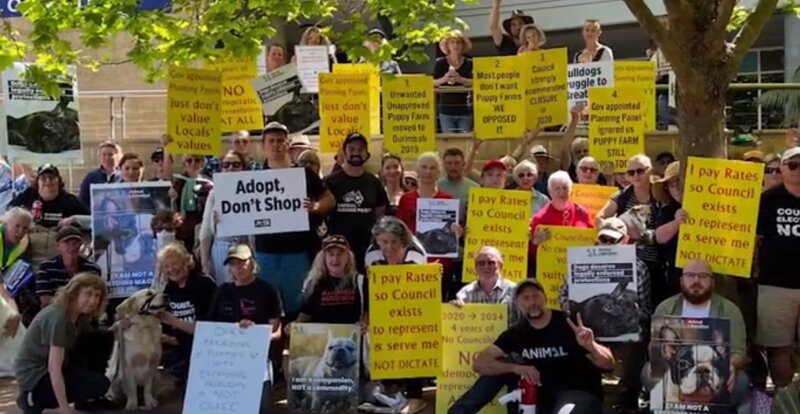 Animal Liberation
Dogs aren't toys or designer accessories for humans to collect. French bulldogs are a breathing-impaired breed (BIB) afflicted with an uncomfortable, debilitating, and sometimes fatal condition called brachycephalic syndrome. It leaves many dogs struggling just to breathe and is the leading cause of death for bulldogs. Going for a walk, running, and playing – the things that make dogs' lives joyful and fulfilling – are impossible for many BIB dogs.
Breeding dogs for deranged aesthetics at the expense of their health is cruel. And it's more important than ever to stay away from pet stores and breeders and only ever adopt from a rescue group or shelter.
Join PETA's Activist Network to stay informed about ways you can protest against future proposals for puppy mills.


[ad_2]
Source link