[ad_1]
Labour MP Luke Pollard, who has been a campaigner on firearm controls since the shootings in his constituency in 2021, made the plea in the House of Commons at Prime Minister's Questions.
Mr Pollard raised concerns that "sensible measures" could be "watered down".
Prime Minister Rishi Sunak offered assurances that improvements are being made in the process of checks before someone acquires a legal firearm, but said the Home Office would respond to a consultation on the issue "in due course".
The shootings in Keyham were carried out by a licensed shotgun owner, and recommendations relating to firearms licensing and checks were made by the Independent Office for Police Conduct (IOPC) and the senior coroner for Plymouth, Torbay and South Devon in the aftermath, which are the focus of the consultation.
The senior coroner for the area, Ian Arrow, has called for a "root and branch" reform of the UK's gun laws to protect the public.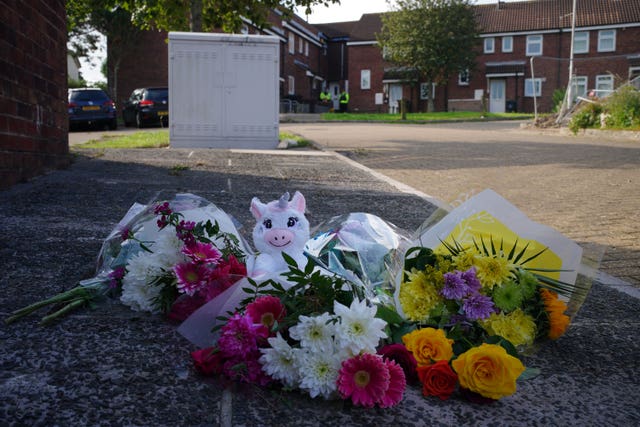 Speaking in Parliament, Mr Pollard said: "Two years ago in Plymouth, we lost five people in Britain's worst mass shooting the country has seen for a decade.
"The Government has finally consulted on firearms reform.
"But after pressure from shooting groups, even these sensible measures look like they could be watered down.
"So will the Prime Minister bow down to lobbyists from the shooting industry?
"Or will he stand with the grieving families and those in Plymouth who want to see no other tragedy like ever happen again – with stronger gun laws?"
Mr Sunak responded: "I know how important this issue is to (Mr Pollard) following the horrific shooting in his constituency.
"And my thoughts are with the family of all those who were killed.
"He will know that firearms are subject to stringent controls, and rightly so, but those controls are kept under constant review, for example we have taken action to improve information sharing between GPs and the police to make sure that people are not given access to firearms without their medical conditions being checked."
The Prime Minister said the process for how people apply for firearms has been "improving" so that "how people apply for firearms is assessed properly including checks on social media".
He added: "The Home Office is in the process of considering responses to that consultation and will respond in due course."


[ad_2]
Source link