[ad_1]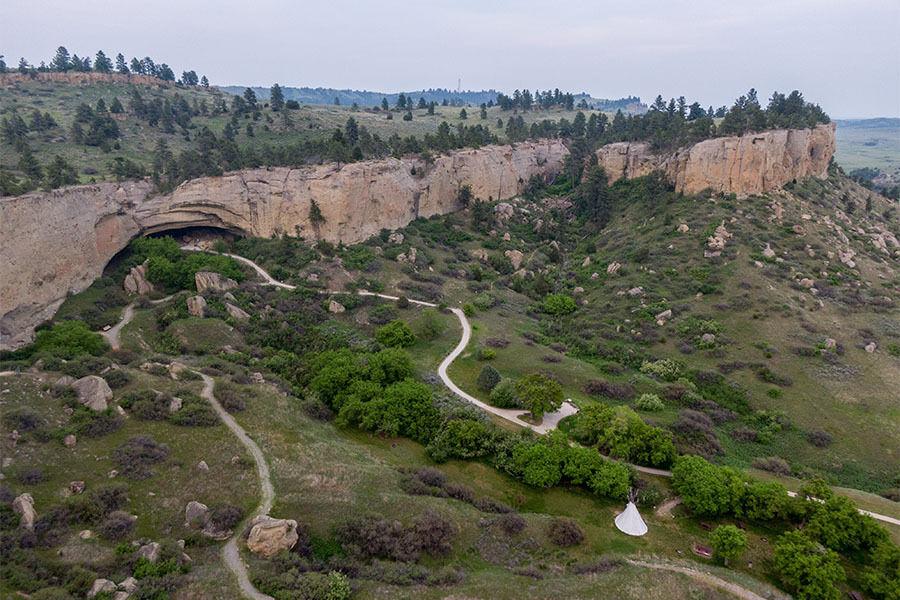 Billings, Mont. – Yellowstone County's Pictograph Cave State Park was awarded a $75,000 Semiquincentennial Grant from the Historic Preservation Fund ran by the National Park Service.
Pictograph Cave State Park is a designated National Historic Landmark due to its archeological importance, including three sandstone caves, considered some of the most important archeological sites in the Northern Plains and many visible pictographs (rock paintings) which date back over 2,000 years, according to a press release from Montana Fish, Wildlife & Parks. 
The intention of the Semiquincentennial Grant Program, which started in 2020, is to honor the 250th anniversary of the United States by restoring and preserving sites that commemorate the nation's birth.
"The artifacts and pictographs at the park are a unique record of the lifeways of Native people on the Northern Plains that show how they lived before, during and after the West was incorporated into the United States," the press release says. 
The park is located just outside of Billings, featuring trails to the caves and a visitors center with interpretive information. The tribes who are connected to Pictograph Cave today include the Blackfeet Nation, the Crow Tribe, the Fort Belknap Indian Community, the Fort Peck Assiniboine and Sioux Tribes, the Northern Cheyenne Tribe and the Shoshone Tribe of the Wind River Reservation.
Unfortunately, the integrity of the site has been compromised by "archaeological investigations, natural weathering of the soft sandstone, rockfall and destruction of natural springs."
For example, there was a rockfall in 2014 directly above the viewing platform at the entrance, the pictographs have begun to spall off the cave wall due to soil loss from excavations, and vandalism, previous efforts at graffiti removal, natural erosion and weathering also endanger the pictographs.
In January 2021, a rockfall occurred that involved the failure of a large section of rimrock above the access road. Thus, boulders and debris were deposited 450 to 500 feet downhill, onto both roads and walkways.
Studies over the years have laid out the safety and preservation issues and recommendations for future work on the park. So, Montana FWP will use the grant to hire a geotechnical engineering specialist to "conduct pre-preservation work, review previous reports, assess current conditions of the site's sandstone walls and rock shelters, and create a site plan," including construction documents and a rockfall prevention strategy.
Once the geotechnical analysis and site plan are complete, FWP will seek additional funding from the Semiquincentennial Grant Program and elsewhere to implement the plan and rockfall mitigation strategy.
The Grant funding will allow FWP to pursue this necessary pre-preservation work and protect this vital site for future generations.
If you would like more information on the Semiquincentennial Grant Program and other grant recipients you can read more here.
[ad_2]
Source link