[ad_1]
A far south coast photographer has snapped a "once-in-a-lifetime" photo of a rare individual whale known as Bladerunner.
Key points:
Bladerunner was cut by a boat propellor in Sydney more than 20 years ago
The humpback whale was spotted just south of Eden on the far south coast of NSW
Experts say the surviving whale is a testament to the resilient nature of the creatures
The well-known humpback whale has distinctive 30-centimetre-deep scars along her left side and right tail fluke after she was cut by a ship's propeller in Sydney in 2001.
The whale was spotted close to shore, nearby Boyd's Tower, just south of Eden in the state's far south.
Avid whale photographer Tracey Harris instantly spotted something unusual about the whale through her lens on Saturday morning, while on a commercial cruise boat.
"I thought 'wow, that looks like a tiger'," Ms Harris said.
"I kept photographing her and she kept moving just on the surface of the water and then her back came up even higher, so I kept the focus on her, and then the tail came up and that's when I saw the chunks out of her, I thought 'oh my gosh'."
When the Tura Beach resident alerted husband Peter Harris and fellow whale watchers, an experienced crew member identified it as the iconic humpback whale Bladerunner.
"We were absolutely stoked that we sighted her and got a photo of her — it's a once-in-a-lifetime photo for me to be honest," Ms Harris said.
'Sickening injuries'
While capturing the image was a euphoric moment for Ms Harris, she could not help but feel "sickened" at the thought of the creature having to bear the injuries.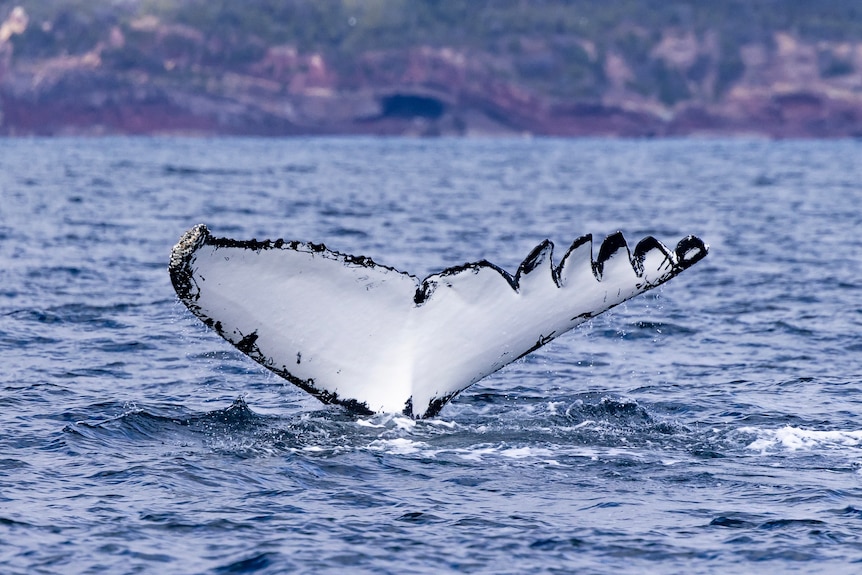 "I can't even imagine how she survived it to be honest, she's a miracle whale," she said.
The humpback whale has been spotted numerous times along the east coast since the propeller strike more than two decades ago.
In 2013, the whale was reported to have been seen with calf, by former Eden whale watching business owner Rosalind Butt, who spoke to the ABC in 2020.
Propeller scars reminder of human impact
NSW National Parks and Wildlife Service (NPWS) marine wildlife team leader Duane March said Bladerunner was iconic because of its significant scars but also the grim reality that the scars represent, the impact humans have on animals.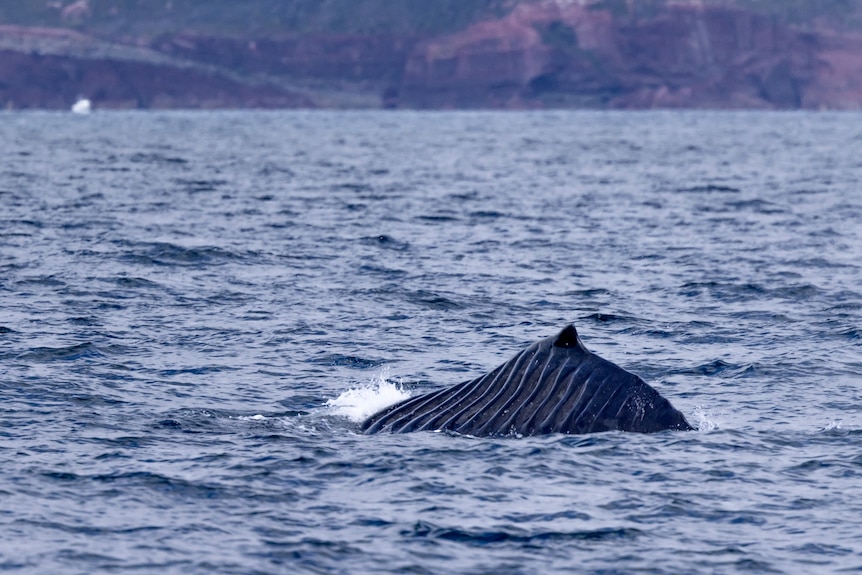 "It's a really distinct, really traumatic injury that has been inflicted by human activity," Dr March said.
"We know it's a ship strike because it's a distinctive pattern that the ship propeller leaves on animals.
"Because the propeller is rotating while the ship is moving forward, these parallel incisions are made which run parallel down the length of the body."
Dr March said it was hard to know exactly how long it took the humpback to heal from its injuries but most likely "months" due to the biological design of blubber.
Loading…
Dr March has a special interest in whales.
He said the fact that Bladerunner has continued to live more than two decades on from the incident was a "bittersweet" triumph.
"It's bitter in the fact that it's unfortunate the animal had to go through what it went through as a result of human activity," Dr March said.
"But sweet in the fact that it's awesome the animal has healed and lived 20 years on and it's still going about and doing its thing.
"It's a real testament to the resilience of the animals."
For Tracey Harris, who has been photographing whales for four years, the joy of capturing images of such a beautiful and resilient creature hasn't left her.
"I was so excited, I was laughing, the emotions I felt were unbelievable and I am still smiling now," she said.
"It's pretty special."
Loading
[ad_2]
Source link