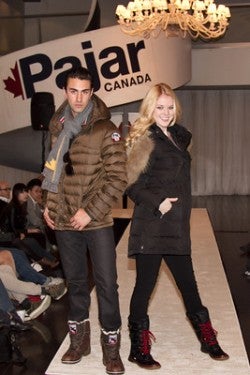 Pajar Canada Announces Fur-Free Policy After Public Pressure
Pajar Canada, a renowned manufacturer and retailer of footwear and outerwear, has recently made a significant announcement confirming its decision to discontinue the use of fur in its products. This development comes as a direct response to the mounting pressure exerted by over 144,000 emails received from our passionate supporters.
The decision to go fur-free marks a significant milestone for Pajar Canada, aligning the brand with the growing global movement towards cruelty-free fashion. By eliminating fur from their product line, Pajar Canada demonstrates a commitment to ethical practices and the welfare of animals.
The power of consumer advocacy cannot be underestimated, as evidenced by the overwhelming response from our supporters. The collective voice of compassionate individuals has the ability to drive change and hold brands accountable for their actions. Pajar Canada's decision to listen and respond to the concerns of its customers reflects a commendable willingness to evolve and adapt to the demands of an increasingly conscious consumer base.
While the use of fur in fashion has long been a contentious issue, public sentiment has been shifting towards more sustainable and compassionate alternatives. Pajar Canada's move to eliminate fur from its products is a clear reflection of this changing landscape, where consumers are actively seeking out brands that prioritize animal welfare and sustainability.
By embracing a fur-free policy, Pajar Canada joins a growing list of forward-thinking companies that recognize the importance of ethical sourcing and production. This decision not only contributes to the overall well-being of animals but also positions Pajar Canada as a leader in the industry, setting a positive example for other brands to follow.
Pajar Canada's commitment to going fur-free extends beyond a mere marketing ploy; it is a genuine demonstration of their dedication to making a positive impact. By choosing alternative materials that are both sustainable and cruelty-free, Pajar Canada ensures that their products meet the highest standards of quality and ethics.
Moreover, this shift towards fur-free fashion aligns with the changing preferences of consumers who are increasingly conscious of the environmental and ethical implications of their purchasing decisions. As more individuals become aware of the inherent cruelty involved in fur production, they actively seek out brands that offer compassionate alternatives.
With Pajar Canada's decision to eliminate fur from its product line, consumers can now make more informed choices when selecting their winter wear. By opting for Pajar Canada's fur-free options, they can enjoy the same level of warmth and comfort without compromising their values.
In conclusion, Pajar Canada's recent announcement to go fur-free is a significant step forward in the fashion industry's journey towards sustainability and ethical practices. This decision not only reflects the power of consumer advocacy but also highlights Pajar Canada's commitment to animal welfare and the evolving demands of conscious consumers. By embracing fur-free alternatives, Pajar Canada sets an example for other brands to follow, ultimately reshaping the fashion industry into a more compassionate and sustainable space.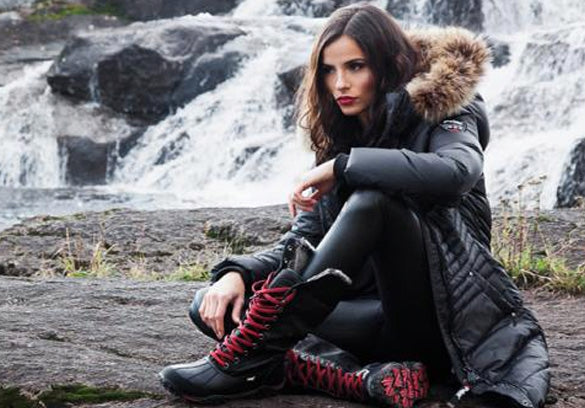 Fashion is an ever-evolving industry, constantly influenced by changing trends and societal values. In recent years, one notable shift in the fashion world has been the increasing number of luxury brands choosing to ban the use of fur in their collections. Prominent names such as Armani, Burberry, Chanel, Gucci, Macy's, Michael Kors, Prada, and Versace have all taken a stand against the use of fur in their products. This move has not only sparked a debate within the industry but has also sent a powerful message about the changing attitudes towards animal welfare and sustainability.
Armani: Setting the Trend
Armani was one of the first luxury brands to make a bold statement by banning fur in 2016. The company's decision was motivated by a desire to align with modern values and to promote a more sustainable and ethical approach to fashion. This move was widely applauded and set the stage for other brands to follow suit.
Burberry: Leading the Way
Another influential brand, Burberry, joined the fur-free movement in 2018. The British fashion house, known for its iconic trench coats and distinctive check patterns, made a commitment to eliminate fur from its collections. This decision was part of Burberry's broader strategy to become a more environmentally conscious brand.
Chanel: Embracing Change
Chanel, a brand synonymous with timeless elegance, announced its fur ban in 2018. The French fashion house recognized the evolving attitudes of its customers and the growing concern for animal welfare. By eliminating fur, Chanel aimed to align its values with those of its discerning clientele.
Gucci: A Sustainable Future
Gucci, a brand known for its bold and innovative designs, banned fur in 2017. The Italian luxury fashion house made this decision as part of its commitment to sustainability and reducing its environmental impact. Gucci's move was seen as a significant step towards a more compassionate and responsible fashion industry.
Macy's: A Retail Giant Takes a Stand
Macy's, one of the largest department store chains in the United States, announced its fur-free policy in 2020. With its wide reach and influence, Macy's decision sent shockwaves through the industry. By taking a stand against fur, Macy's demonstrated its commitment to meeting the changing demands of its customers and supporting ethical fashion practices.
Michael Kors: A Change of Heart
Michael Kors, a brand known for its luxury accessories and ready-to-wear collections, banned fur in 2018. The decision came after years of pressure from animal rights activists, who called for the fashion industry to abandon the use of fur. Michael Kors' move was seen as a significant victory for animal welfare advocates, further fueling the momentum of the fur-free movement.
Prada: A Step Towards Sustainability
Prada, an iconic Italian fashion brand, committed to going fur-free in 2020. The decision was driven by a desire to align with the company's sustainability goals and to meet the expectations of its socially conscious customers. Prada's fur ban marked a turning point in the industry, highlighting the growing importance of ethical and sustainable practices.
Versace: A Bold Statement
Versace, renowned for its bold and glamorous designs, announced its fur ban in 2018. The Italian fashion house made a strong statement by eliminating fur from its collections, reflecting the changing attitudes towards animal rights and the increasing demand for cruelty-free fashion. Versace's decision further solidified the fur-free movement's influence in the luxury fashion world.
The fur-free movement is gaining momentum, with more and more fashion brands recognizing the need for change. By banning fur, these luxury brands are not only taking a stand against animal cruelty but also setting an example for the entire industry. As consumer awareness continues to grow, it is likely that we will see more fashion brands embrace ethical and sustainable practices, making the fur-free movement an integral part of the fashion industry's future.
Companies that continue to sell fur are complicit in this cruelty and environmental destruction. The only way to help eliminate the suffering of animals exploited by the fur trade is to refuse to sell it, which is why hundreds of major designers and retailers—including Armani, Burberry, Chanel, Gucci, Macy's, Michael Kors, Prada, and Versace (now Pajar)—have already banned fur.
Please send e-mails to the following:
Then fill out the form by clicking here to urge other companies still profiting from this abuse to end all fur sales immediately.