[ad_1]
The world is a wonderful place. So wonderful that lists of its seven wonders are ever-changing and evolving as life goes on. What happens, then, when the Magnificent Seven of world wonders morphs into the Formidable 49?
That was the task, or at least the outcome, when a septet of Australian experts across a range of cultural fields was approached by Traveller, in its endless quest to unearth the best and the most surprising places to discover around the world.
The task? Name seven wonders of the world from your specialist field and ensure that they can all be visited and enjoyed by our readers.
David Harland, who is about to relocate from England to Australia to run Royal Botanic Gardens Victoria, called the mission "a near impossibility".
After hours of pondering and wondering about previous wanderings through many hundreds of gardens and parks, he asked "Can I have seven more, please?"
Sorry, David, thanks but no. And we see that he couldn't resist including his new workplace while Louse Herron, chief executive, of the Sydney Opera House, did the same with her own house. Fair enough (you try corralling this erudite elite).
There were several places – such as New York's Lincoln Centre – which received multiple nominations. It was a case of first in, best addressed, while another popular choice was Tadao Ando's Church of the Light in Japan. Sadly, it's not included because tours of its poignant interior are suspended, with too few volunteers available to run visits.
But if you're headed to Japan, check out architect Sarah Kay's extra nomination. She calls Toshiko Horiuchi MacAdam's crochet sculpture at Japan's Hakone Open Air Museum "the best playground in the entire world bar none".
The Museum of Australian Democracy's Stephanie Bull, in somewhat bucking our global brief, chose to cast her eye only within Australia.
"When asked to name our favourite museums, Australians often think of great global institutions in cities like London, Paris or New York when there is so much to celebrate in our own backyard," she says.
Anyway, here's what our diverse Magnificent Seven proffered, with 49 eye-opening and truly eclectic wonders, all of which, true to Traveller's mission statement, can be visited in some form or another, by travellers (and there are more than a few that our own team of experts can personally vouch for).
Architecture
Sarah Kay, architect, Woods Bagot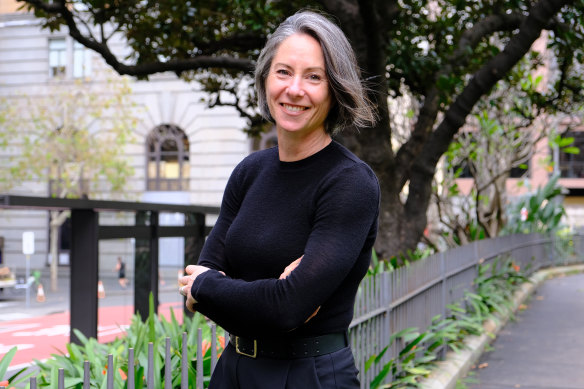 Institut du Monde Arabe, Paris, France
It's nearly 20 years since I visited this building (designed by a team of architects including Jean Nouvel) but I still remember the amazing mechanised apertures for shading on the facade. It was the first attempt at sustainable architecture I'd experienced and the perfect embodiment of its vision – a dialogue between Western culture and the Arab world. See imarabe.org
MAC Niteroi, Rio De Janeiro, Brazil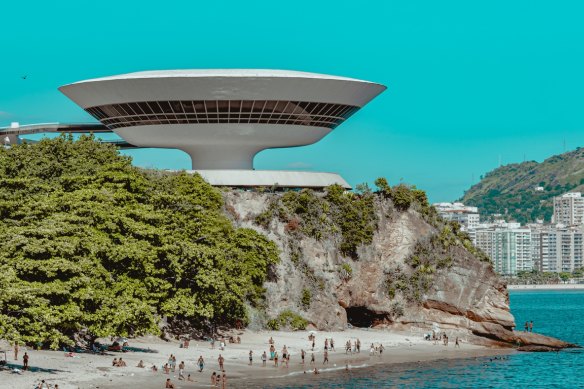 There's so much incredible architecture in Rio De Janeiro – from the favelas to beautiful '60s brise soleil houses – and then there's [late Brazilian architect] Oscar Niemeyer. I think Niteroi's contemporary art museum is my favourite of his because of its audacity. He could, so he did. See culturaniteroi.com.br
TWA Flight Centre, JFK Airport, New York, US
I used to fly out of JFK regularly. Several modernist buildings stood empty behind fences – the Eero Saarinen-designed TWA terminal was one of those. I felt so nostalgic and sad that they were no longer relevant. Happily, the TWA terminal reopened as a hotel in 2019. It would be amazing to stay in such an iconic building during a JFK layover. See twahotel.com
Park Slope brownstones, Brooklyn, New York, US
I lived in one for three years and love the sense of community they engender: the density creates a closeness of neighbours that's so New York. Twice a year, the block we lived on (President Street between 7th and 8th) shuts down for a street party. Staying in this part of New York is a very authentic experience. It neighbours Prospect Park, which has the same designer (Frederick Law Olmsted) as Central Park. See nyctourism.com
Palm Springs, California, US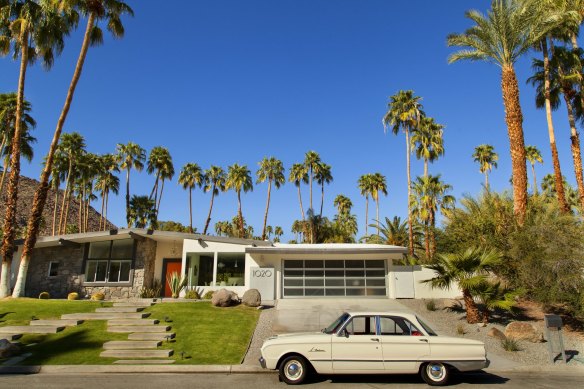 Renting a modernist house in Palm Springs would be my ultimate architectural holiday. I studied The Kaufmann House, designed in 1946 by Richard Neutra, at university and feel like I know it inside and out. It's inspired every renovation and decision I've made about my own homes. It's the indoor/outdoor flow that's so relevant to today's style of living but was so ahead of its time then. See modernismweek.com, visitgreaterpalmsprings.com
Loading
Suitcase House, Commune by the Great Wall, near Beijing, China
The Commune by the Great Wall hotel includes architecturally-designed villas in dense forest within walking distance of the Great Wall. One of these is Suitcase House, designed by Gary Chang. It has intricately crafted secret compartments and hidden rooms. It's an extravagant experiment that would usually rarely get past sketch stage. See hyatt.com
Conference Pavilion, Vitra Campus, near Basel, Switzerland
As this is the only Tadao Ando building I've visited, by default it's my favourite Ando building. The pavilion lived up to my Ando expectations. It's on the Vitra Campus surrounded by other curious architectural delights. And Basel is the best city ever – you never know if you're in Switzerland, Germany or France. See vitra.com
See woodsbagot.com
Gardens
David Harland, chief executive, Royal Botanic Gardens Victoria
The Lost Gardens of Heligan, Cornwall, UK
England's most romantic garden tells the stories of workers not lords and ladies of the manor. According to my kids, it also has one of the best play gardens – maybe for this big kid too – and is credited as the birthplace of the game-changing Eden Project in the UK and therefore Singapore's Gardens by the Bay (below), too. See heligan.com
Arashiyama Bamboo Grove, Kyoto, Japan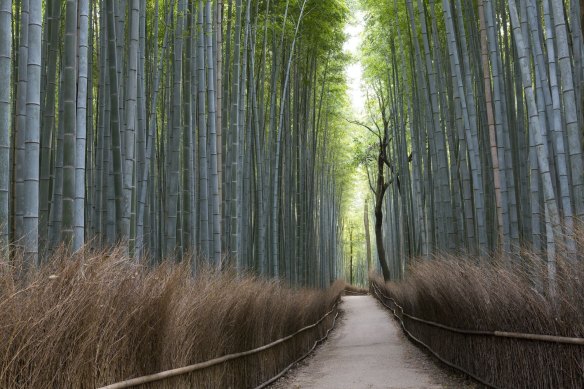 Kyoto is teeming with stunning gardens – Ninna-Ji and Kinkaku-ji are particularly brilliant for stunning gardens and temples beautifully set together – and yet for calm, eerie wonder and a sublime soundscape, the Arashiyama Bamboo Grove is hard to beat. It brought my senses alive. See japan.travel
Gardens by the Bay, Singapore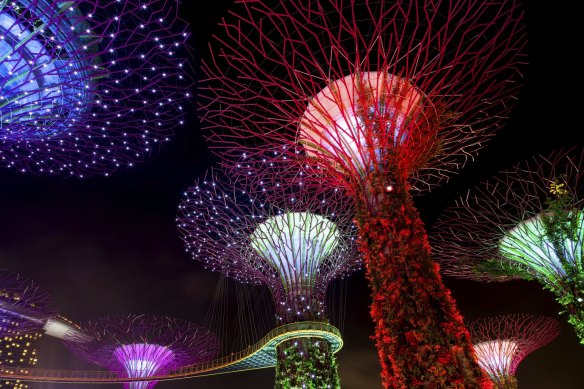 The world's first billion-dollar garden was inspired by the Eden Project. Now more than a decade old, I find it constantly improving and better each visit. If you like your gardens futuristic, well-manicured and with plant species from every corner of the globe – plus the epic Supertrees and a city backdrop to dream of – this is for you. See gardensbythebay.com.sg
Xishuangbanna Tropical Botanical Garden (XTBG), China
This has been on my bucket list for years, as had the Yunnan region. I went in 2019 and neither disappointed. The garden is rich in biodiversity and botanic tradition yet unlike traditional botanic gardens. XTBG is an east-meets-west, tropical gem of a garden – and you might even see wild elephants on your way home. See m.extbg.cas.cn
Jardin Majorelle, Marrakesh, Morocco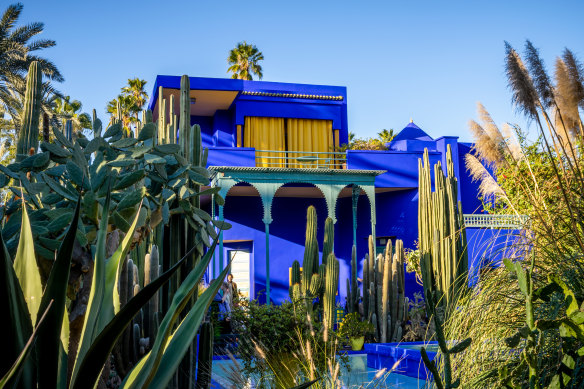 Tossing up between Gaudi's Parc Guell in Barcelona or the more subtle, landscape-driven paradise of Marrakesh's Jardin Majorelle, the latter wins. While architects often take the glory, it's landscape architects who really create "place". A great example is this delicately designed, latterly restored garden, featuring beautiful cobalt colours alongside vibrant Moroccan tones. See jardinmajorelle.com
Stanley Park, Vancouver, Canada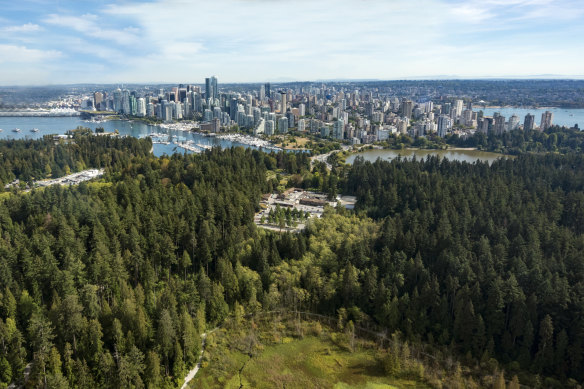 It's difficult to exclude New York's Central Park yet Stanley Park's 405 hectares, surrounded by water, paths, trails and calm, does it for me. You can explore it on foot or as I did on a bike, but the landscapes will make you stop and just swoon. It's a beautiful, democratised idyll of a park in a great part of Canada. See vancouver.ca
Royal Botanic Gardens Victoria
We have two gardens in one: the inner-city garden, considered the "lungs of the city", which is more than 175 years old and the much younger, innovative, climate-resilient Cranbourne Gardens on Melbourne's outskirts. These gardens have the best of botanic tradition and an eye on the future, demonstrating that living within the grain of nature could see us through the planetary emergency. See rbg.vic.gov.au
Performance
Louise Herron, chief executive, Sydney Opera House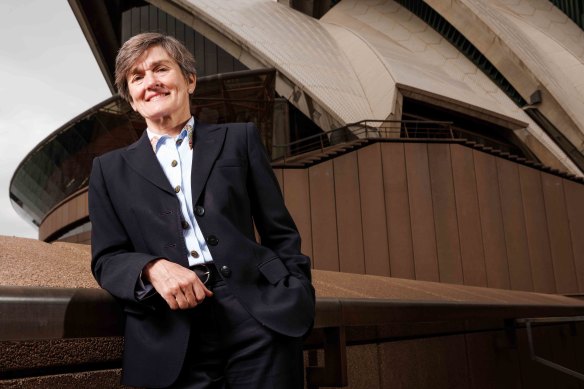 Danish Radio Concert House (DR Koncerthuset), Copenhagen
When we were considering the Sydney Opera House Concert Hall works (see below), I went to see this concert hall as there's a close connection between Denmark and Australia. You would hardly know the hall is in there – it's more intimate than ours – but it has a feeling of warmth that I wanted to replicate in ours in the best way possible. See drkoncerthuset.dk
Philharmonie Berlin, Germany
Like the Sydney Opera House, this home for the Berliner Philharmoniker that was built in the 1960s has what's called a vineyard concert hall with a lot of terraced seating that "catches" the music from every direction. Although I don't have proof of inspiration from that building [for the Sydney Opera House Concert Hall], I feel it's likely that it was. See berliner-philharmoniker.de
Four Winds, Bermagui, NSW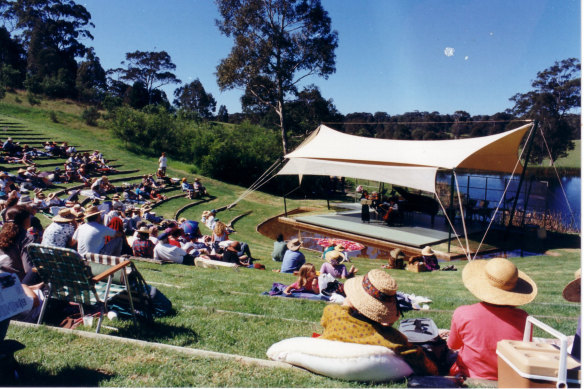 This venue is in the middle of the bush near Bermagui, NSW. There's a Sound Shell at the bottom of a natural amphitheatre overlooking a lake. It's beautifully adaptable – it can host local First Nations choirs, or you can have [Australian Chamber Orchestra artistic director and lead violin] Richard Tognetti playing. Up on the hill is the Windsong Pavilion designed by Clinton Murray – it's a beautiful thing. See fourwinds.com.au
Elbphilharmonie, Hamburg, Germany
I haven't visited but the building (originally a 1960s warehouse) underwent a significant renovation that took years and went millions of euros over budget – it was very troubled, but it seems like it's really worked. I'm intrigued to see it and hear it. See elbphilharmonie.de
Lincoln Center for the Performing Arts, New York City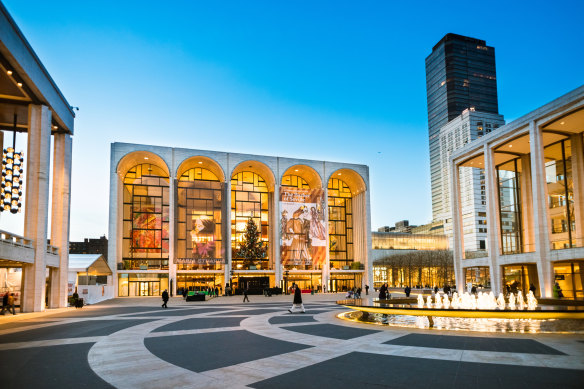 It's an imposing set of buildings, but my sense is that it hasn't penetrated popular consciousness. My father gave each of us $1000 when we turned 21 and I used the money to go to New York where I'd never been before. I went and saw a Wagner opera there. I couldn't believe how marvellous it was. See lincolncenter.org
Pershing Square Signature Centre, New York City
Signature Theatre is the resident company at the Pershing Square Signature Centre, a theatre arts complex designed by [Canadian-American architect] Frank Gehry and is in the entertainment section of 42nd Street. The centre hosts very good, more experimental theatre at affordable prices. See signaturetheatre.org
Sydney Opera House Concert Hall, NSW
The Opera House is the symbol of modern Australia, but the Concert Hall has never lived up to the promise of the building. Acoustics are a combination of art and science, and you never know if you're going to get it right or not. The renewal works cost $150 million. The first time the orchestra tried the hall last year, I heard the trombone play a note in the low register and a note in the middle register – and I absolutely knew it had worked. See sydneyoperahouse.com
Food
Andrew McConnell, chef and restaurateur, Trader House group, Melbourne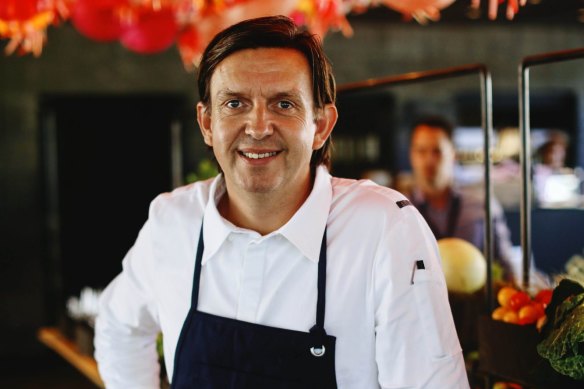 Tokyo, Japan
The entire city is a culinary wonder. Kappabashi Street (also known as Kitchen Town) is my first stop for the best knives and kitchen equipment, and the most useful (and useless) knick-knacks. For the ultimate in modern Japanese dining, Den restaurant in Shibuya City is where I'll head for dinner. See jimbochoden.com
The Grill, New York, US
Located in the former home of the Four Seasons restaurant, The Grill channels its predecessor as the ultimate "power restaurant". Today, the heritage bones are enhanced with one of the best design pedigrees you'll ever experience. Almost as impressive are the wait staff dressed in Tom Ford suits. See thegrillnewyork.com
Brae Restaurant, Birregurra, Victoria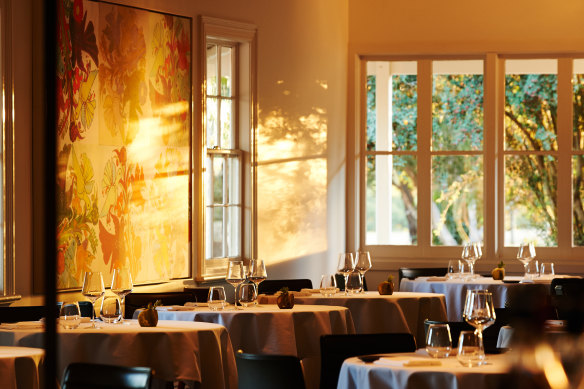 One of Australia's best chefs is also one of the country's best farmers. Dan Hunter's approach to regenerative farming on his working organic farm that supplies the restaurant is Australian cuisine at its best – built around an immense respect for nature and seasonality. See braerestaurant.com
Basque country, Spain
Use the Camino trail as your motivation and inspiration to explore the incredible diversity and honesty of regional Basque cooking. The biggest reward is the pit stop in San Sebastian, a pilgrimage unto itself. There's no other culinary experience quite like the bar-hopping madness of this charming seaside town. See sansebastianturismoa.eus
Paris, France
You can't put together a culinary wish list without including Paris. Everyone has their own highlights but, if I had one day, I'd have lunch at Arpege followed by a stop at celebrated pastry chef Cedric Grolet's patisserie Cedric Grolet Opera – a treasure trove of sculpted delicacies as beautiful to the eye as they are to the tooth. See alain-passard.com, cedric-grolet.com
Mexico City, Mexico
This is one of the world's most exciting and best food cities. I haven't been yet, however, it's high on my wish list. Peers and fellow travellers suggest hiring a guide to take you deep into the neighbourhoods to find hidden culinary gems embedded in the city. See visitmexico.com
See traderhouse.com.au
Champagne region, France
If the walls of Reims' soaring chalk crayeres (cellars) could talk, they would tell tales of the underground cities that provided shelter from the devastation of war, and the streets above that hosted the coronations of kings and queens. But of course, this region is best known as the international benchmark for wine of its style – possibly the world's most iconic drink. See champagne.fr
Art
Suzanne Cotter, director of Museum of Contemporary Art, Sydney
Solomon R. Guggenheim Museum, New York City
The Guggenheim, designed by architect Frank Lloyd Wright for Solomon R. Guggenheim's art collection and overlooking Central Park, will always be one of my favourite museums.
Combining the organic spiral of ramps, which lead you upwards towards its light-filled ocula, with the experience of viewing – both the art and of bodies viewing the art across space – embodies Wright's vision of aesthetic communion with nature, art and ideas. See guggenheim.org
Centre Georges Pompidou, Paris, France
Designed by [British and Italian architects] Richard Rogers and Renzo Piano, the centre is one of the 20th century's iconic museums. Drawing on visionary architect Cedric Price's ideas of the Fun Palace, the museum's inside-out architecture, flexible design, piazza and famous caterpillar escalators encapsulate the idea of the museum as public forum and civic space, while offering breathtaking views of Paris – a city that is itself a museum. See centrepompidou.fr
The Beyeler Foundation, Riehen, Switzerland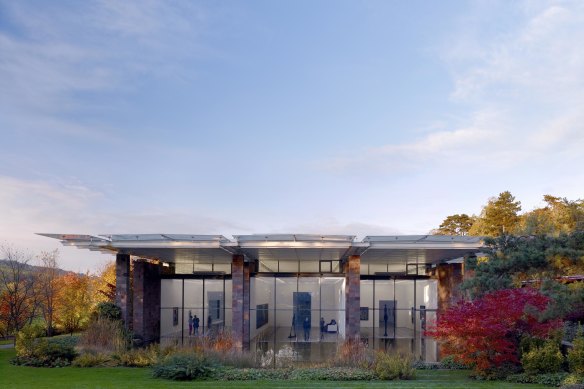 Nestled into the outskirts of Basel, the Beyeler Foundation is another Renzo Piano masterpiece. It houses one of Europe's most stunning private collections of modern art alongside a savvy contemporary art program. The horizontal planes of the surrounding grounds and water basins, the building's light-infused transparency and the bucolic views of grazing Swiss milk cows make for stunning conditions in which to contemplate art. See fondationbeyeler.ch
Serralves Museum of Contemporary Art, Porto, Portugal
Built within an 18-hectare park comprising formal gardens and an Art Deco villa, Serralves is one of Europe's most beautiful museums of contemporary art. Every aspect of the museum, from the way its architecture reveals itself, the framing of nature through windows and viewpoints, the fittings and furniture, have been conceived as a harmonious procession of art and bodies in space and time. See serralves.pt
The Shed, Hudson Yards, New York City, US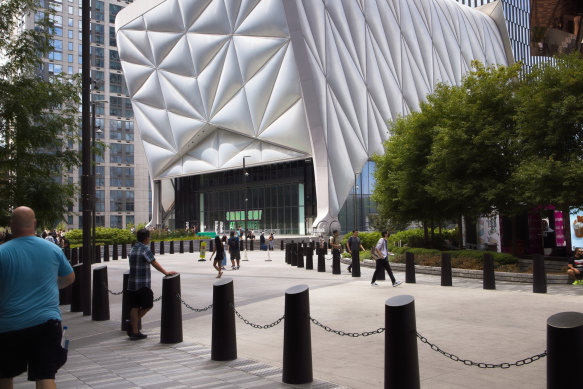 The Shed, which opened in 2019 within a stunning context of the High Line aerial pedestrian artery, the high-density drama of New York City's built environment and the Hudson River, commissions and presents ambitious contemporary art and performance. As well as hosting stellar exhibitions and performances, the building can expand or contract thanks to a telescoping outer shell that glides along rails into the adjoining plaza. See theshed.org
MASP, Sao Paulo, Brazil
A masterpiece of Brazilian architecture, Lina Bo Bardi's majestic and publicly porous modernist building houses the remarkable Chateaubriand collection of European old and modernist master paintings. It was also her idea to display works in individual, free-standing glass easels anchored into concrete blocks – one of the most iconic approaches to museum display revered by curators and artists the world over. See masp.org.br
M+ Hong Kong, Hong Kong, China
Located in the West Kowloon Cultural District, the much-awaited M+ museum that opened in 2021 has one of the best collections of Chinese contemporary art (the Sigg Collection) and a growing collection of 20th and 21st-century art and design. The building itself is an event, with a "playscape" incorporating works from sculptor Isamu Noguchi and a sensationally scaled LED screen projecting works over Victoria Harbour. See mplus.org.hk
See mca.com.au
Interiors
David Flack, Flack Studios, designer of Ace Hotel Sydney
Sir John Soane's Museum, London, UK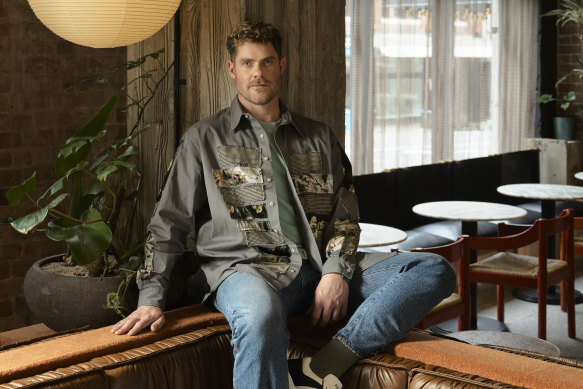 I love visiting the homes of architects and designers as they're often the most experimental examples of their ideas realised. Sir John Soane built his house-museum as a laboratory for his ideas, referring to its rooms as "studies for my mind". It's been left as it was at his death in 1837. It contains art, antiquities, furniture and architectural models, and it's a bit chaotic, like a treasure box. One of his innovations is the Picture Room where he used moving "picture planes" to hang a tiny room with 118 paintings. See soane.org
Le Corbusier's apartment-studio, Paris, France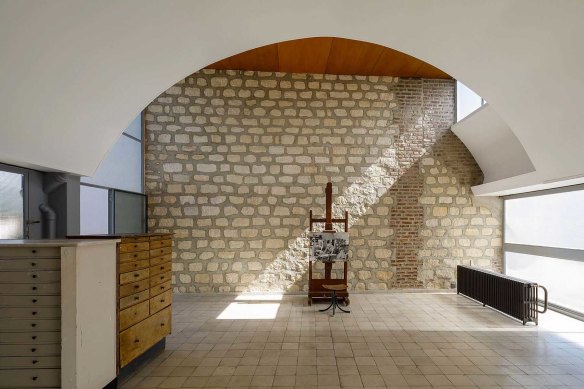 Another great example of the architect's own experimentation, this building is visionary and unique in its use of materials, volumes and function. Sitting atop the Molitor building designed between 1931 and 1934 by Le Corbusier and his cousin Pierre Jeanneret, the two-storey studio apartment is open, fluid and bathed in light. To step inside is to physically experience his iconoclastic architectural language in its purest form. See fondationlecorbusier.fr
Eames House, Los Angeles, US
Designed and built in 1949 by husband-and-wife duo Charles and Ray Eames as their home and studio, this Pacific Palisades dwelling is also known as Case Study House No 8. It was part of The Case Study House Program designed to address a looming housing crisis created by millions of returning World War II soldiers. Although designed to maximise utility through the most minimal use of materials, interiors are richly detailed and layered as a consequence of their attitude that life itself is an act of design. See eamesfoundation.org
Casa Luis Barragán, Mexico City, Mexico
Built in 1948, the intentionally anonymous home has been faithfully kept just the way it was when inhabited by its maker until his death in 1988. Always sensitive to the relationship between the built form and its surrounding landscape, the building's humble facade belies the spacious volumes contained inside. The experience of the interior spaces is beautifully articulated through the bold but constrained use of colour and materials. See casaluisbarragan.org
State Library Victoria, Melbourne, Victoria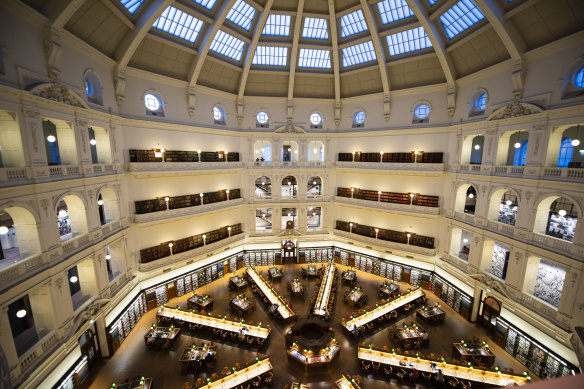 My favourite part – the domed reading room – was completed in 1913. Close to home, I often go there to be enveloped in the expansive sense of possibility and freedom presented by uninhibited access to so much wisdom. Public libraries hold a special place in my heart as I love books. My studio's ever-expanding library holds more than 850; we reference them daily during the design process. See slv.vic.gov.au
Villa Necchi Campiglio, Milan, Italy
This villa, designed by architect Piero Portaluppi in 1935, is my favourite place in Milan. Immersed in an exquisite garden that includes a pool and tennis court, it would have been an absolute vision in the 1930s. The spaces are timeless with beautiful use of stone, metal and timber that feels completely contemporary all these years later. It's a constant source of inspiration. See casemuseo.it
Georgia O'Keeffe Abiquiu Home and Studio, New Mexico, US
Now a National Historic Landmark and integrated into the Georgia O'Keeffe Museum, this space immerses you in a profusion of natural light. The delicately restored home remains true to its original materiality and setting. It's a truly captivating encounter – a tranquil sanctuary that played a pivotal role in inspiring O'Keeffe's paintings. See okeeffemuseum.org
See flackstudio.com.au
Museums
Stephanie Bull, director, Museum of Australian Democracy at Old Parliament House, Canberra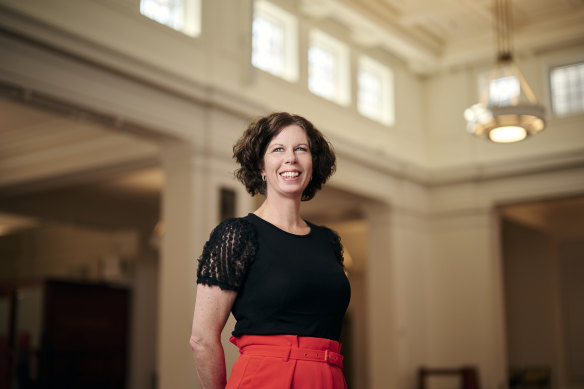 National Holden Motor Museum, Echucha, Victoria
Run by volunteers, this Echuca museum is one of my favourites. It tells the story of Holden, an Australian icon. The vehicles, dating from the 1940s-2000s, share stories of life in Australia from our big cities to rural centres. They also tell of national resilience, innovation and our love of the open road. See holdenmuseum.com.au
Ross Female Factory Historic Site, Tasmania
A highlight of the Ross Heritage Trail is the Ross Female Factory, Australia's most archaeologically intact female convict site. Some of the site's original remains can be seen above ground and the museum is housed in the Overseer's Cottage. It brings to life stories of hardship and the strength of women who were incarcerated as convicts. See parks.tas.gov.au
Australian Silo Art Trail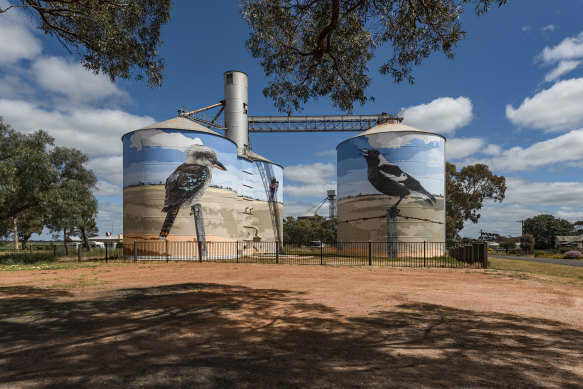 The richest stories are those told by community. The Australian Silo Art Trail began in Western Australia in 2015 with a vision to bring art into rural areas. Today, it spans the country, linking more than 60 small towns. Grain silos and water towers have been painted with images that reflect their community. One of my favourites is in Goroke, Victoria. Artist Geoffrey Carran depicts a kookaburra, magpie and galah in a stunning rural landscape. See australiansiloarttrail.com
Valley Heights Rail Museum, Blue Mountains, NSW
This is where pilot or assistant engines were added to trains needing an extra boost to make it up the Blue Mountains. Train enthusiasts should also visit the Zig Zag Railway near Lithgow. The region is steeped in locomotive lore – find out why two trains became known as "The Fish" and "The Chips". See valleyheightsrailmuseum.info; zigzagrailway.au
Jewish Museum, Melbourne, Victoria
Museums offer a chance to explore widely: to learn about history, modern life and the diverse experiences of all Australians. A perfect example of this is Melbourne's Jewish Museum. Its collection includes fine art and photography, along with letters, diaries, books and everyday objects that tell stories of hope, migration and global connection. See jewishmuseum.com.au
Buku-Larrnggay Mulka Centre, NT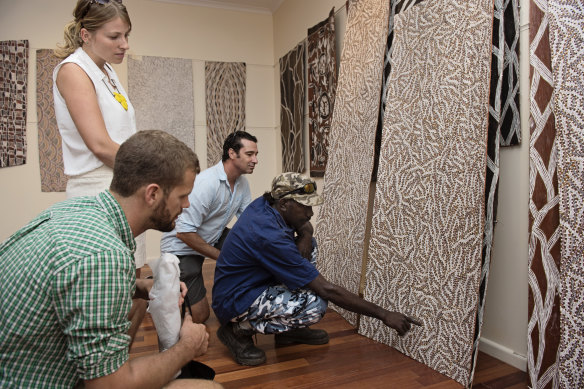 Yirrkala, 700 kilometres east of Darwin, is renowned in Australia and across the globe as a centre of First Nations cultural innovation, producing art, music and dance. It's also home to the Buku-Larrnggay Mulka precinct, which includes the Mulka Museum, Buku Art Centre and Yirrkala print-making studio, representing more than 300 Yolngu artists from Yirrkala and surrounds. See yirrkala.com
Loading
Jack Point Pelican Observatory, Coorong, South Australia
Coorong National Park's Jack Point Pelican Observatory Walk takes visitors along a winding track through sand dunes to a viewing deck offering incredible views of Australia's largest pelican breeding colony. What makes this experience so magical is the trail's thought-provoking signage and interpretation, where visitors learn about the birds, conservation and beauty of Australia's environment. See walkingsa.org.au
See moadoph.gov.au
[ad_2]
Source link