[ad_1]
PIKE COUNTY, Ind. (WEVV) — A woman is facing charges in connection to an animal abuse case out of Pike County.
As we reported Wednesday, humane society officials rescued dozens of neglected animals from filthy conditions at a home in Pike County.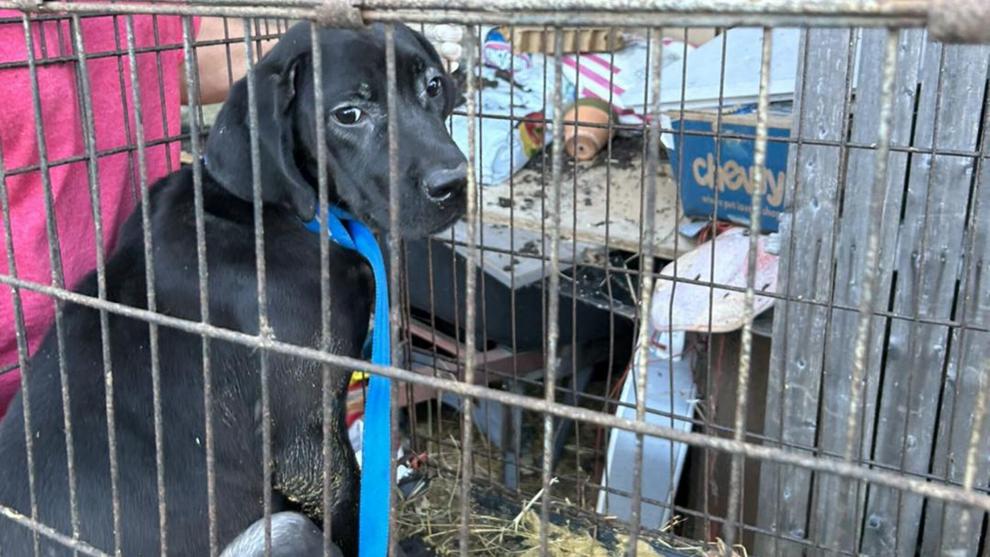 44News has now learned that 35-year-old Alisha Alka has been arrested on charges of animal neglect and obstruction of justice in connection to the case.
An affidavit says that Alka was reportedly hoarding dogs in kennels at the home on East SR 56 in Otwell, stacking the cages on top of one another and keeping the animals in their own feces and urine.
Deputies went to check out the home, and say they found several malnourished dogs, horses, a cow, and a goat in the yard.
When deputies made contact with Alka and went inside the home to check on the animals, they say they found more dogs in the living room, and stacked kennels filled with feces and urine. One dog was "covered all over with more flees than it had healthy hair," according to police. They say all of the dogs were shaking and barking, and that their ribs and spines were visible.
In total, officials say there were 22 dogs on the property.
Authorities say they had Alka go outside to talk to them because of the overwhelming stench inside the home.
According to the affidavit, Alka said the animals weren't vaccinated and that she did not have to vaccinate them. Authorities at the scene say they educated Alka on Indiana's animal vaccination laws.
After authorities told Alka they had to take the animals, they say she called a local shelter and said she was going to be taking the dogs.
When humane society officials and deputies got back to the home, they said that Alka wasn't there and that 13 of the dogs were missing.
Humane society officials were still able to take numerous dogs and farm animals away from the home. Authorities say that some of the animals being kept outside were found dead.
Jail records show Alka was booked on Wednesday. She faces eight counts of animal cruelty and one count of obstruction of justice.
[ad_2]
Source link